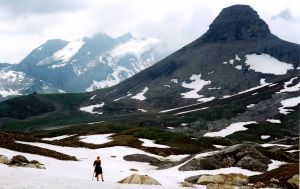 This past week, Lincoln Hall, the famous mountaineer died, as a result of mesothelioma. Mr. Hall was born in 1955. In 1975, at the age of 20, Lincoln Hall began his mountaineering education during trips to New Zealand, while attending the Australian Nation University. Thereafter, in 1978, Mr. Hall began to climb in the Himalayas. Mr. Hall was the first Australian to ascend Mount Everest in 1984. He later returned to Everest in 2006, when he was famously left for dead, but survived the night on the mountain. He went on to write a book about the ordeal, "Dead Lucky, Life After Death On Mount Everest." Mr. Hall believed the development of his mesothelioma was attributable to exposure to asbestos he suffered early in his life, when he worked in construction. Mr. Hall's tragic death is a reminder that no individual is immune to the dangers posed by asbestos dust.
In 1980, actor Steve McQueen lost his life to mesothelioma, caused by exposure to asbestos aboard Navy vessels that Mr. McQueen served on during his military service. In 2010, retired professional athlete Merlin Olsen also died from mesothelioma. Mr. Olsen believed his exposure to asbestos occurred during his professional broadcasting career.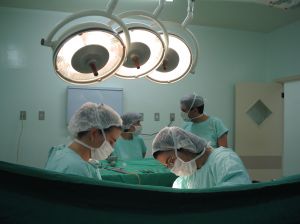 Mesothelioma is a cancer that develops in the lining of the lungs or abdomen. It is caused by exposure to asbestos. Mesothelioma has a long latency period, meaning that it can take many years for the disease to develop after a person is exposed to asbestos. There is no known cure for malignant pleural mesothelioma. On average, individuals diagnosed with mesothelioma have a life expectant of nine months to one year. While there is no known cure for mesothelioma, there are medical providers with expertise in treating the disease. Moreover, clinical trials are occurring where new treatments are offered to mesothelioma patients.
Individuals who served in the United States military, or who worked in the construction industry prior to 1980, are at the greatest risk for developing mesothelioma, as the odds are significantly increased that they were exposed to asbestos during their career. Asbestos also causes other diseases such as asbestosis, a chronic scarring of the lungs making difficult for a person to breathe, and lung cancer. Individuals who were exposed to asbestos and also smoked, have a significantly higher chance of developing lung cancer than those who smoked alone.
In California, mesothelioma patients have a right to bring a lawsuit seeking compensation for their injuries caused by asbestos exposure. Moreover, families who have lost their loved ones to the disease are allowed under the law to bring wrongful death lawsuits, for the loss of support, love and companionship of their family member. There are time limits to bring mesothelioma personal injury and wrongful death lawsuits, governed by the statute of limitations applicable in each circumstance. People who are suffering from mesothelioma, or who have lost a family member to mesothelioma, should consult an attorney to determine what time limit applies in their case. There is also billions of dollars set aside in bankruptcy trusts…

for victims of asbestos related disease. Again, attorneys may assist victims of asbestos exposure file the appropriate claims to gain access to compensation.
The Asbestos Legal Center is now available to offer free consultations, at 1-800-970-3878, to any person suffering from mesothelioma, lung cancer, or any other asbestos related disease, or to anyone who has lost someone they loved due to exposure to asbestos.