Mesothelioma Attorney Michael J. Mandelbrot, an attorney representing veterans in the Oakland and Alameda County area suffering from mesothelioma and lung cancer as a result of asbestos exposure they experience while servine in the military, today called for reforms in claims processing at the Oakland Veterans Administration office.
Mr. Mandelbrot's action came in response to the Veterans Administration Inspector General's report of May 10, citing an average of 320 days for a Veteran's claim to be processed at the Oakland regional facility, compared to an average of 241 days at other facilities nationwide. Alarmingly, the report noted that close to 40% of the claims processed at the Oakland facility were done so incorrectly, and only five of eight major office functions were in compliance with Federal Standards. Though the report appeared to focused on disability claims stemming from the wars in Iraq and Afghanistan, it heightens concerns as to the level of service all Veterans are receiving from the Veterans Administration in Oakland.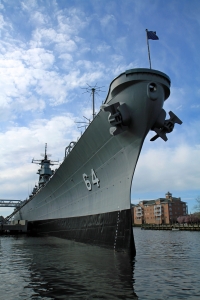 "It is completely unacceptable, that those Veterans who have served our country with valor and honor are being left at the mercy of an inefficient, error prone bureaucracy. For many, receiving VA assistance is literally the difference between having money for medical assistance, food, and warm clothing, or not. Reforms must be put in place to streamline process, and get support to our Veterans and their families.", commented Mr. Mandelbrot.
Congresswoman Jackie Spear D-San Mateo has responded to the report of the Veteran Administration Inspector General, by organizing a public forum in San Francisco on May 21st. Attending the forum will be the Oakland Veteran's Administration Director and the Veteran's Administration Western Regional Director. It is anticipated that the Veteran's Administration will try to explain what has caused the slow down and errors, and also announce measures to fix the problem. The meeting will be run in a town hall style format, and members of the public are encouraged to attend.
Malignant Pleural Mesothelioma is a rare, incurable cancer caused by exposure to asbestos. Many mesothelioma patients contracted the disease as a result of exposure to asbestos that occurred while serving in the United States Navy. Asbestos fibers are natural occurring microscopic mineral bodies that were heavily mined and used in the manufacture of insulation and construction materials due to their heat resistant properties from 1940 until 1980. Some have estimated that as many 27 million people, equaling roughly 40% of the American labor force, were exposed to asbestos during this time period.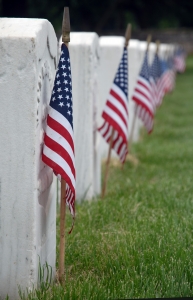 Mesothelioma claims the lives of approximately 600 to1000 Armed Forces Veterans every year. The number grows even larger when deaths from other asbestos caused diseases, such as lung cancer and asbestosis, are factored into the equation.
"Unfortunately many do not realize it, but the human death toll from the Cold War today continues to increase. If it were a human enemy killing 600 to 1000 of our nation's heroes annually, there would be a far greater public outcry. It is my firm's privilege to fight for compensation on behalf of United States Armed Forces Veterans, and their families." Mr. Mandelbrot continued.

If you or a loved one is suffering from mesothelioma, lung cancer, or asbestosis, and is in need of representation, the Asbestos Legal Center is now offering free consultations, at 1-800-970-3878.