Updated August – 2018     Corrupt Judge Sheri Bluebond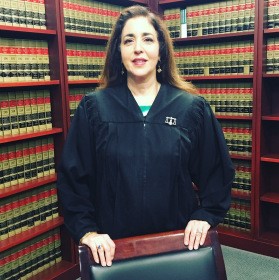 We caught her!! The most corrupt Judge in America – Sheri Bluebond
We knew Judge Sheri Bluebond was the 'queen' of Insider Dealing, Favoritism and Fraud –
And now she got caught!!!
What we discovered? Bluebond's pattern and practice is to e-mail lawyers involved in cases – A disgraceful sin among Judges!  We knew it too!!
And now she got caught. 
Here's what we found – and it exemplifies Bluebond's corruption and fraud – exemplifies it! …. straight from Judge Bluebond's e-mail address –  Sheri_Bluebond@cacb.uscourts.gov – Key Takeaways…
Note that the e-mail is from her 'buddy' Sanford Frey – and starts very personal about her family presumably (Brad? Gwen? Geoffrey? – I personally have no clue who these individuals are…but "favored parties"  like Frey, Eve Karasik, lawyers at Klee Tuchen sure do….)…."I miss you" Frey notes. "We need to get together soon!!" But then – he asks about a Bankruptcy Appeal regarding and ACTIVE CASE (note – see below regarding the case) – You can't send e-mails to active Judges like this attempting to refer active cases while discussing retainers! Only Corrupt Judges respond to these e-mails….and what did Bluebond do – she responded!
Next – note Judge Sheri Bluebond's Response to Sandy Frey (directly from Sheri_Bluebond@cacb.uscourts.gov to Sandy Frey)! "We are all great," Bluebond notes (keeping it personal initially). And then? "…bankruptcy related appeal, let me know and I'll think somebody up. Sheri_Bluebond@cacb.uscourts.gov. How many other Lawyers and Law Firms does Bluebond communicate like this? Without question – Dozens. Blatant Favoritism, Insider Dealing and Fraud – and Bluebond is the "Queen."
Frey then forwards the e-mail this client AND another Lawyer (Fred Adelman – who obviously is familiar with Bluebond's insider dealing). Note how Frey responds "Read and Delete" on March 24, 2016 at 5:15 PM. Frey wants to cover the tracks of his a Bluebond's Insider Dealing.
How many more E-mails depicting Sheri Bluebond Insider Dealing are out there?? How many? No doubt thousands – especially with attorneys 
The is the EXACT UNETHICAL CONDUCT I knew was taking place when I appeared before her. It's her pattern and practice.  "No Justice – just figure out a way to Rule for my Buddies…"…There is NO JUSTICE when appearing before Bluebond.
Did I file a Judicial Complaint? Absolutely! Judicial Complaint – Who reviewed it? Former Judge Kozinski – who appointed Bluebond…??
Am I filing another Judicial Complaint based on new evidence? Absolutely! Amazingly, the same Judge who appointed Sheri Bluebond also reviewed the Judicial Complaint!! Former Judge and sexual predator Alex Kozinski. I think the bigger question is – Is there something we should know about Bluebond's appointment to the Bench and her relationship to Former Judge Alex Kozinski?? It just so happens that Kozinski appointed Bluebond at the height of his sexual misconduct! Is there something the People of the State of California should know?
We sure know she's an Insider Dealer. A Judicial Complaint is pending as is a Notice to Bluebond to preserve any and all e-mails to local attorneys – especially Thomas E. Patterson and Daniel J. Bussel!!!
WE KNEW IT!!! BLUEBOND IS A FRAUD!
Attached is a Transcript of February 1, 2018 wherein Bluebond a) waived any confidentiality of the attached Judicial Complaint and b) engaged is disgraceful and disturbing bad faith and fraud so that she could rule for her 'buddies'. PLEASE read this transcript – it's about time someone 'called her out' on her fraud – February 1, 2018 – Transcript – Bluebond Insider Dealing – Fraud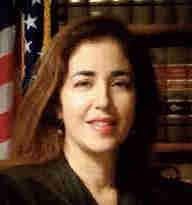 Corrupt Judge Sheri Bluebond – The Most Corrupt Judge in America – Insider Dealer/Fraud
Letter to Judge Bluebond by Party regarding her Insider Dealing – Note that this letter is not from me! It was written to Bluebond in 2016 questioning her fairness, insider dealing and bad faith. It was provided to me by Mrs. Whitney – who has lost nearly everything due to Bluebond's insider dealing…..
Also worth noting is the Corrupt Lawyers involved in the recent filing who are "Close and Personal Friends of Judge Bluebond" – Daniel J. Bussell & Thomas E. Patterson (Klee, Tuchin…) — These lawyers are Bluebond's longtime buddies engaging in Judicial influence and fraud.
Other working with Judge Bluebond to Commit  Fraud:
Alan R. Brayton – Chairman of the Thorpe Trust Advisory Committee – Has Misappropriated at least $100 million dollars from victims
Steven Kazan – Brayton's "partner in crime"…
Judge Sheri Bluebond – The most corrupt Judge in the Country
Appointed by Judge Kozinski (#metoo no doubt) after recommendations by her Corrupt buddies
Has Misappropriated at least $100 million of Beneficiaries Funds to "Interested Parties" and her buddies (former Asbestos Soldiers/Nazi's) such as Alan Brayton (www.braytonlaw.com), Steven Kazan (www.kazanlaw.com), Gary Fergus (www.ferguslegalip.com), Stephen Snyder (former Brobeck thief), Eve Karasik (Bluebond's dishonest close buddy…)
An Embarrassment to the Judiciary of California
An Embarrassment to UCLA
Should be removed from the  Bench due to corruption and fraud
Secret 'payoffs' received from the Trust for 'fertility treatments' ….
Judge Sheri Bluebond – One  Corrupt Judge!!!!
U.S. Trustee Complaint regarding Judge Bluebond's collusion, corruption, and Civil Rico pending….
Judge Sheri Bluebond – Dishonest – Corrupt Judge – Bankruptcy Judge – Los Angeles, California