Despite Conviction – Trustee Collusion, Bad Faith and Misconduct Continues to Harm Trust Beneficiaries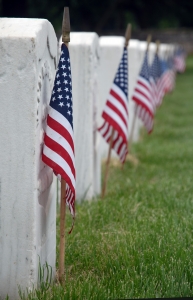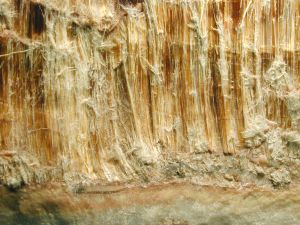 John Lynch IV- former employee of the Western Asbestos, J.T. Thorpe, Inc., and Thorpe Insulation Trusts pled Guilty this week to Felony Grand Theft and will face a sentence of up to 3 Years in State Prison in California for the 'successful' filing of a false Manville Asbestos Trust Claim (Sonoma County Case #SCR662265).
This "false" claim was solely discovered and reported to authorities by Plaintiff's asbestos attorney Michael Mandelbrot, Esq. (California) and the Mandelbrot Law Firm while investigating and auditing Lynch improprieties at the Mandelbrot office (for which Lynch was also criminally charged in Marin County). Sentencing is scheduled for June 1, 2015 for the false Manville Trust claim. This is the first time in the United States an individual has faced criminal prosecution for a fraudulent asbestos bankruptcy trust claim.

"Nobody 'wins' here by this conviction, only losers – victims of asbestos diseases," said Mandelbrot. "I truly believe the Manville Trust wishes I never reported Lynch's theft." Not only did the Trust never thank Mandelbrot, but in violation of their own Rules, the Manville and Delaware Trusts "suspended" his office and refused to process Mandelbrot claims unless claims were transferred to another attorney. "It's bad faith – the Trustees and Fiduciaries know it and don't care," said Mandelbrot.
Not surprisingly, when Mandelbrot began to accuse these Trusts of bad faith, they hired New York Attorney Jason C. Rubenstein (New York – Friedman Kaplan). "Rubenstein has been difficult to deal with since Day 1," indicated Mandelbrot.." Rubenstein's basically baiting me into suing him and the Trust." Said Mandelbrot, "I won't do it." What's even more shocking is the harm Rubenstein and the Trust is causing to Manville Trust beneficiaries whose perfected claims haven't been reviewed."
Rubenstein, who regularly represents Companies who "allegedly" commit fraud, only became involved in the case when Mandelbrot accused Manville Trust General Counsel Jared Garelick of wrongdoing follow the Manville Trusts own Distribution Procedures. "Instead of Jared Garelick acknowledging his bad faith and the harm his conduct was causing Manville Beneficiaries, he opted to waste more Trust money are bring in Rubenstein and his Firm. "I wish they could just follow Trust Rules," said Mandelbrot.
In reality, Lynch's theft from the Manville Trust should have never occurred. The Western Asbestos, J.T. Thorpe, Inc. and Thorpe Insulation Trusts Trustees and Fiduciaries knew of Lynch's criminal background from his employment at the Trusts. Department of Justice Chapter 11 Rules require the reporting of the same. "I later learned Lynch misappropriated money from the Western and Thorpe Trusts and stole money from another claims processor at the Trust just prior to the termination from these Trusts. These Trusts (Western, J.T. Thorpe and Thorpe Insulation), its lawyers and Fiduciaries, concealed these facts clearly in hopes Lynch would "poison" my office (where he later worked) and victim's rights – which, of course, he did," said Mandelbrot. "I ran a full background check of Lynch and notified the Trusts of Lynch's hiring. Had the Western Asbestos, J.T. Thorpe and Thorpe Insulation Trusts informed me of Lynch's criminal propensities, I clearly would have never hired him." Mandelbrot performed a full background check prior to hiring Lynch which revealed none of his misconduct.
These same Trusts (Western Thorpe), their attorneys (Michael Molland – California; Benjamin Smith – California; Morgan Lewis) and Fiduciaries (Stephen Snyder and Gary Fergus) later compelled Lynch's deposition (as a credible witness) in a case against the Mandelbrot office. "They knew Lynch was a criminal who had just burglarized my office, but still sought his testimony. Molland knew Lynch committed perjury, but used his testimony anyway," said Mandelbrot.
The Manville Trust should recover over $25,000 in restitution from Lynch as the "victim" while Mandelbrot may never recover. "While my previously unblemished reputation and office many never fully recover from Lynch, the ones who have really "suffered" are the thousands of claimants whose claims were previously put on "hold" or had to be transferred due to Lynch's conduct — all conduct which would have never occurred had the Western and Thorpe fulfilled their Chapter 11 fiduciary duties." Mandelbrot noted. "As I've said, there are "no winners" in the conviction of Lynch, just a trail of victims – with the largest being my office and victims of asbestos diseases" said Mandelbrot.
Visit Mandelbrot at: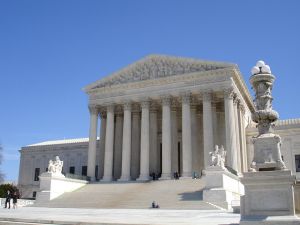 Mandelbrot Law Firm