Have you seen the new Forbes Article – Cleaning up the Asbestos Litigation Mess: A Role for the Department of Justice? …..
https://www.forbes.com/sites/wlf/2018/04/02/cleaning-up-the-asbestos-litigation-mess-a-role-for-the-department-of-justice/3/#7babaaf343d9
This is too good to be true! As these corrupt Asbestos Trust Fiduciaries have fraudulently attempted to harm me personally, let's give the Department of Justice a "Top 10 List of Asbestos Lawyers for the Department of Justice to Investigate"….
Top 10 List of Asbestos Lawyers for the Department of Justice to Investigate
Steven Kazan – the King of Asbestos Trust Corruption and Double Dipping- @Kazanlaw, Oakland, California
Alan R. Brayton – Has misappropriated hundreds of millions from Asbestos Trusts (w/Kazan's help). @braytonlaw. (415) 898-1555. Novato, California.
Tom Florence – www.ankura.com. Misappropriates millions while protecting Brayton/Kazan's corruption. Sham Ankura Deal to Misappropriate Trust Funds
Mary Ellen Nickel – Delaware Claims Processing Facility – Oversees multiple Trusts through fraud, bad faith, Has misappropriated millions!
Mike Rooney – www.mfrclaims.com. mfr@mfrclaims.com. A dotard. Former defense lawyer actively attempting to conceal Trust Fraud. Notice of Thorpe Trust Fraud dated April 5, 2018
Bethany Recht – Corrupt Ohio Attorney assisting in Asbestos Trust Fraud and coverup. brecht@kmklaw.com .
Sander L. Esserman (new entry!!) – Texas Fraudster misappropriating monies from approximately a dozen asbestos Trusts. Currently trying to get his dirty hands in the Bestwall LLP Asbestos Trust.
Steven Snyder – www.smollp.com. California Attorney. Misappropriated billions to Kazan/Brayton through fraud. Akin to a Nazi soldier to asbestos victims.
Gary Fergus – www.ferguslaw.com. California fraudster. Lied to Trustees/Courts for Decades to assist in the misappropriation of Trust funds. www.wastrust.com
Marcellene Malouf and Molly Spieczny – MMalouf@diiasbestostrust.org. Has turned the Halliburton/Harbison Walker Trusts into a charade of fraud. Misappropriated millions to Steven Kazan. Concealed documents. Misappropriated to themselves –  millions.
Melissa Metzfield – CRMC Trusts – Favoritism, fraud, bad faith is her m.o. A liar.
"Dishonorable Mention"
We can't forget Judge Sheri Bluebond, Central District – CA – the "worst of the worst" – has misappropriated 50 million in Trust funds to Kazan/Brayton.Chart – Bluebond – Following the Money – Following the Corruption – Here's another Exhibit which displays Bluebond is a Fraud – Opposition to Emergency Motion for Order
Sander Esserman – Texas Fraudster. Sham artist. Corrupt Attorney. Has misappropriated hundreds of millions. Assists Kazan McClain with mass fraud. The Department of Justice would have a 'field day' with this loser.         2323 Bryan Street, Suite 2200
Dallas,Texas 75201-2689
Telephone: (214) 969-4910
Facsimile: (214) 969-4999
STUTZMAN, BROMBERG, ESSERMAN & PLIFKA
Email:
esserman@sbep-law.
Texas Fraudster and Asbestos Trust Corrupter – Sander L. Esserman.
Here's some good documents for the Department of Justice:
Chart – Bluebond – Following the Money – Following the Corruption
WMAC Release-Jack Kananian 2004 – this is a million dollar fraud by Alan Brayton and there are hundreds of other similar claims!! All paid by Steven Snyder and Gary Fergus (above). Every inflated/fraudulent Western Asbestos default taken by Brayton had fraudulent/boilerplate interrogatories, inflated/fraudulent damages states, and were solely sent to retiring Judge Paul Alvarado (who willing signed them on his way out the door…).
Annual Reports – Millions of Dollars Misappropriated to Kazan, Brayton, Snyder, Brobeck, Morgan Lewis (all "Interested" parties) The "M.O." of Brayton/Snyder/Fergus/Kazan – bury misappropriated funds in the notes to  Annual Reports knowing judges (like Sheri Bluebond) will sign them.
Exhibit P- Tax Court Stipulated Order and Ruling (2002)- Al Brayton-Deficiency over 3 Million plus Penalties Over 500 K—-Concerns 200 (1) – Alan Brayton got caught committing tax fraud w/ Asbestos Trust funds he 'stole'
Department of Justice Handbook – Select Pages – Here are the rules being violated by Alan Brayton/Steven Kazan and all those above…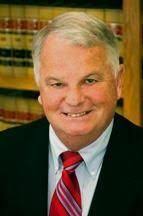 Alan Brayton – The King of Corruption and Double  Dipping – Brayton Purcell
Brayton, Kazan, McClain and Snyder Stealing 47 Million from Victims
Cleaning Up The Asbestos Litigation Mess: A Role For The Department Of Justice?