Laughable. I knew these corrupt Trusts would have to respond to my recent filings putting the Court on Notice of the Department of Justice filings which relate specifically to the J.T. Thorpe and Thorpe Insulation "insiders" who are passing fraudulent claims (for Alan Brayton/Brayton Purcell) and the massive misappropriation of Trust Funds.
So big deal – I gave the Court "Judicial Notice" of the Department of Justice Filings
Department of Justice Motion – Fiduciary Fraud
Department of Justice Press Release – Asbestos Trusts
Since Confirmation of J.T. Thorpe and Thorpe Insulation Trusts, these Trusts have hired "interested parties" (Stephen Snyder, Gary Fergus, Chuck LaGrave, etc…), and each filed Fraudulent Declarations with the Bankruptcy Court (pure fraud). As a result, insider dealing (w/Alan Brayton, David McClain) and the misappropriation of Trust funds (hundreds of millions) has taken place. I'm just putting the Court on Notice….so what's the problem??
And these corrupt Trusts accuse me of "defamation" ? My office is centrally located in Novato, California. Please, please sue me for defamation (since "Truth" is a complete defense). Everything in my blog is 100% accurate!
Here's the Trusts filing (another misappropriation of Trust funds) – What did they 'bill' the Thorpe Trust $100,000 for this filing??
Trust filings – Judicial Notice DOJ Filings
Let's not forget the "Corrupt" Judge Sheri Bluebond – who engages in insider dealing, favoritism and fraud to assist the Thorpe lawyers – Has she once realized that she has 'harmed' thousands of Beneficiaries? Unethical E-Maill from Sheri Bluebond March 24, 2016 Exemplifying her Insider Dealing, Fraud, Favoritism
Letter to Judge Bluebond by Party regarding her Insider Dealing
Notice of Thorpe Trust Fraud dated April 5, 2018
Opposition to Emergency Motion for Order – This Trust had NOTICE that  Gary Fergus was an Insider Dealer and Fraud – the EXACT thing the DOJ is trying to avoid in the Duro Dyne Trust. Let's hope the DOJ files a Motion to "Disgorge" all monies stolen by Fergus.
The CENTRAL FIGURES OF MOST ALL ASBESTOS TRUST INSIDER DEALING –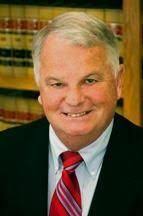 Alan Brayton – Asbestos  Trust Fraudster (see Kananian)