Ankura Consulting Sued in Federal Court – Sham Asbestos Trust Audits, Fraud, Bad Faith, Tortious Interference with Contracts
Finally. Dr. William Durham has stepped up to try and stop the Fraud, Corruption and Bad Faith taking place at Asbestos Trusts by Ankura Consulting. Finally…..because Ankura Consulting LLC is a bunch of thieves and frauds….
Ankura Consulting has been engaging in corruption for decades — Engaging in Insider Dealing (with lawyer Steven Kazan) – Banning esteemed lawyers and Doctors – all surrounding the billions of dollars in Asbestos Trusts funds. 
Despite the Department of Justice prohibiting working on more than one Trust – Ankura has worked on 30.
Decades of Ankura Fraud!
And now – Ankura Consulting has been Sued for Conducting Sham Audits. And to be very clear – Audits done by Ankura are a complete sham. 
Hopefully, these lawsuits will stop that fraud and insider dealing which has been taking place at Asbestos Trusts.
Why did Dr. Durham sue Ankura Consulting?
Durham has sued Ankura Consulting in Federal Court for Fraud, Bad Faith, and "Sham" Audits of Asbestos Doctors. Durham was 'banned' from writing reports for Asbestos Trusts after a sham audit was conducted by Ankura. And thankfully, Dr. Durham isn't going away…here are the lawsuits…
Doc.12.Amended Complaint.DURHAM.07.27.20
Complaint – Dr. Durham v. Ankura Consulting
Summons – Dr. Durman v. Ankura ConsultingExhibit – Examples of Sham Audits
Nothing better than a corrupt bunch of Asbestos Lawyers being sued…..
This should be good.
And let's be clear – ANKURA CONSULTING'S AUDITS OF DOCTORS AND PLAINTIFF LAWYERS HAVE ALWAYS BEEN A COMPLETE SHAM.
Here's Why:
Ankura (who also processes Asbestos Claims) is hiring themselves (an "interested party") to perform the audits (misappropriation of funds).  Ankura already has reviewed these exact claims as part of the processing. This completely violates Department of Justice Rules on Asbestos Trusts. Exhibit D – Dept. of Justice Trustee Handbook – select portions
Ankura LIES to lawyers and Doctors and says that the Audits are "random" Audits. This is a LIE. "Favored" Trust Advisory Committee Member Claims (Steven Kazan, and others) are NOT audited by Ankura. The only audits being done by Ankura are on non-mesothelioma Asbestos Firms (not coincidentally, none of these Firms, like Kazan's, are on the Asbestos Trust Committees).
Ankura's sole Goal? "Claim Suppression" by banning Doctors and Lawyers who handle non-mesothelioma claims from Asbestos Trusts so more funds are left for mesothelioma handling Firms (Steven Kazan's). It's favoritism. It's criminal. It's a breach of Fiduciary duty.  It NEEDS to be noted that Steven Kazan and other Asbestos Trust Fiduciaries are committing criminal conspiracy with these audits! Kazan is supposed to be a Fiduciary representing ALL present and future victims (Kazan is a fraud)…..and paid yearly by Trusts to do just that. But greed, bad faith and fraud prevail with Kazan. Despite his fiduciary status, Kazan is actively working with Ankura to ban lawyers and Doctors who aren't "favored".
 Ankura (clearly tied to Steven Kazan) has their hands in EVERY TRUST. The Department of Justice disfavors working on more than one Trust for just this reason (bad faith, favoritism, fraud)…but Ankura lies with every Court filing and says they are "disinterested" and works on about 25 Trusts (stealing victim's monies). …Pejury – Ankura Declation (lies)
Ankura has "set up" (deceived through bad faith) Doctors and Lawyers in an effort ban them from Asbestos Trusts through sham audits (more money for Ankura and favored parties). Ankura reviews EVERY document during Claim Processing through a patented technology. This allows Ankura to know any and all changes, modifications, deletions, insertions, and template use of any and all documents. Ankura Patent – System and method for revealing hidden information in electronic documents. Click the link for the patent. Consequently, anytime Ankura audits lawyers or Doctors, which should be completely random, Ankura uses this technology to discover modified documents (before an audit) and assumes they are fraud (despite 99% being legitimate supplemental changes). Ankura then solely audits (targeted and disfavored) Doctor reports/lawyers with information the Doctors/lawyers have no clue Ankura possesses. Ankura then bans said lawyers and Doctors with the sham audit…It's criminal.
WHAT SHOULD BE AUDITED? "Exposure Evidence (not medical evidence) used by Plaintiff Lawyers who File Mesothelioma Claims (this is where ALL of the fraud is taking place…). Typically, one of 'these Firms' (such as Kazan) will have one client exposed to 4-6 different types of insulation, refractories, and drywall at ONE job site so as to maximize recovery from Trusts. The Declarations submitted supporting these claims are often pure fraud!! As a result of 1-3 possible exposures to asbestos, that (Kazan) client gets paid by like 20 Asbestos Trusts.
Those behind the Fraud at Ankura who engage in quid pro quo deals with Plaintiff Lawyers are Tom Florence (now retired) and John Brophy (the King of Ankura Fraud).
Ankura is already trying to move this case out of Mississippi!
What's despicable is the main individual behind Ankura Consulting's Fraud and Corruption is Plaintiff Lawyer Steven Kazan (the undisputed King of Asbestos Trust Corruption) who – through insider dealing with Ankura – authorized the sham audits. 
Why would Steven Kazan authorize these Sham Audits? Simple – To  Suppress Claims so more Asbestos Victims' funds are criminally misappropriated to Steven Kazan and Ankura Consulting. Think about it – if credible Doctors such as William Durham are banned from Trusts (Kazan doesn't use Durham as an expert), there are thousands less asbestos victims' claims filed and millions more in the Trusts (for Kazan and Ankura). Kazan should be in Jail (along with Ankura).
Kazan is Fiduciary with Asbestos Trusts yet despite this Fiduciary Status – Kazan ONLY ACTS TO HELP HIS CLIENTS (not all Asbestos Victims as is his Fiduciary Duty). And with John Brophy's insider dealing at Ankura – so far it's worked…
Ankura Consulting LLC is a bunch of frauds.
Steven Kazan is a criminal who should be sued with Ankura – He is behind it.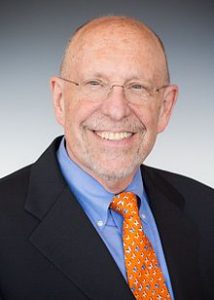 Steven Kazan – the biggest fraud is Asbestos…
Their day is coming….