At the Asbestos Legal Center, we are really proud about the fact that we represent so many veterans, and their families, who have given so much in the service of our great country. Today, we just wanted to take a moment, to express our appreciation as we approach the 4th of July, and provide some information to make it easier for everyone to get out and enjoy the fireworks. Listed below is the firework celebration information for locations near some of the military stations located in California. We hope it is helpful.
In Coronado, the 4th of July celebration begins with a 15K run/walk that starts a 9:00am a North Beach. At 10:00am, a two hour parade will occur at Orange Ave, starting at First Street and ending at Churchill Place. The Fireworks celebration begins a 9:00pm, and will be displayed over Glorietta Bay.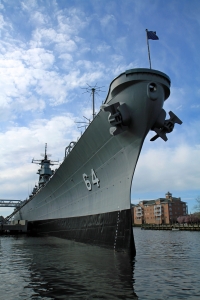 The Fireworks display over San Diego Bay also starts at 9:00pm. The fireworks will be fired from barges located all over the Bay, including Harbor Island, Bay off Shelter Island, Chula Vista, and North Embarcadero.
At Camp Pendleton, the fun for service members and their families will being at 10:00am at Del Mar beach. There will be live bands, food, and kids activities. The fireworks begin at 9:00pm. Military ID is required for admittance.
The Party at Belmont Veterans Memorial Pier in Long Beach starts at 10:00a.m., and runs until 10:00pm. Local bands will provide the crowds with entertainment starting at noon. The event has a ticket price of $20 for adults and $10 for kids, however this includes a BBQ meal and beverage. Fireworks start at 9:00pm.
In Los Angeles, one of the biggest 4th of July Celebrations will be occurring at the Rose Bowl. The parking lot opens at 10:00am, the food stands will start serving at 2:00pm, and the stadium opens at 6:30pm. The fireworks show begins at 9:05pm.
Ticket prices are $13, though active military with ID and kids under 7 are free. Parking at the event costs $20.
The San Jose 4th of July Fireworks Celebration will be occurring at Kelly Park, courtesy of the minor league baseball team, the San Jose Giants. The fireworks start immediately after the game, at approximately 9:30pm.
In Alameda County, the County Fair is occurring from July 1st through July 19th.
The Fireworks display is occurring on July 6th.
There are no Fireworks in Oakland this year, but there is still is plenty of fun occurring throughout the day at Jack London Square. There will also be fireworks on July 3, after the Oakland A's game at the Coliseum, at approximately 10:00pm. Tickets to the game are $15.
Finally, in San Francisco, fireworks are set to be fired of are barges located in the proximity of Pier 39 at 9:30pm. The waterfront from Aquatic Park, Ghiradelli Square, and along Fisherman's wharf are some of the best locations to enjoy the show.
The Asbestos Legal Center is so proud of our clients who served in the military defending our country, and who now are courageously battling against mesothelioma, lung cancer, and asbestosis, would like to wish them and their loved ones a safe and enjoyable 4th of July.

If you or a loved one is in need of legal advice as a result of a diagnosis of mesothelioma, lung cancer, or asbestosis, the Asbestos Legal Center is now offering free consultations at 1-800-970-3878.