February 8, 2018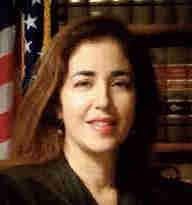 Judge Sheri Bluebond – Dishonest – Corrupt Judge – Bankruptcy Judge – Los Angeles, California
It's official! The most corrupt Judge is the Country sits in Los Angeles as a Bankruptcy Court Judge.
Judge Sheri Bluebond –
February 1, 2018 it became official when she entered Another Corrupt 'Order' to Assist her Friends and Misappropriate Asbestos VICTIMS Thorpe Trust Monies – There is no more dishonest or disgraceful Judge in the Country!
We all knew it was coming. Anything to assist her buddies. Predictable to the core.  Anything – including fraud to help her buddies. "Her" buddies were instrumental in getting her in office –
And this is the payoff – Corrupt Rulings from the  Bench – Misappropriating Thorpe Insulation and J.T. Thorpe, Inc. Trust Monies to her Buddies (Millions and millions in VICTIMS' MONEY).
So Today was predictable. Another ruling against me. Today Judge Bluebond entered an "Order" confirming  her prior corrupt Order that I filed "unreliable claims". Judge Sheri  Bluebond should have recused herself from this case from the outset. Why? My opponents were her close and personal friends, campaign managers, buddies….who also also engaging in corruption and fraud. This is what the Order should have said. Correct Supplement Findings (as refiled). 
And here's what an "honest" Judges judgment would have been – Proper Notice of Lodgement of Proposed Judgment AS FILED
Bluebond's conduct is criminal, illegal and solely to misappropriate Trust Funds and help her "Buddies" engaging in Corruption.
Worth noting is the Corrupt Lawyers involved in the recent filing who are "Close and Personal Friends of Judge Bluebond" – Daniel J. Bussell & Thomas E. Patterson (Klee, Tuchin…) — These lawyers are Bluebond's long time buddies engaging in Judicial influence and fraud.
Other working with Judge Bluebond to Commit  Fraud:
Alan R. Brayton – Chairman of the Thorpe Trust Advisory Committee – Has Misappropriated at least $100 million dollars from victims
Steven Kazan – Brayton's "partner in crime"…
Judge Sheri Bluebond – The most corrupt Judge in the Country
Appointed by Judge Kozinski (#metoo no doubt) after recommendations by her Corrupt buddies
Has Misappropriated at least $25 million of Beneficiaries Funds to "Interested Parties" (former Asbestos Soldiers/Nazi's)
An Embarrassment to the Judiciary of California
An Embarrassment to UCLA
Should be removed from the  Bench due to corruption and fraud
I personally filed a Judicial Complaint against Bluebond (attached – disclosure waived by Bluebond) Judicial Complaint – Filed – Judge Bluebond
Who reviewed the Judicial Complaint? None other than Bluebond sexually perverted former Judge buddy – Alex Kozinski.
Judge Sheri Bluebond – One  Corrupt Judge – Ignore her Rulings from Today – They have no Merit and will be  Appealed…
U.S. Trustee Complaint regarding Judge Bluebond's collusion, corruption, and Civil Rico pending….