Have you seen the new Complaint filed by the Manville Trust lawyer Jason Rubinstein against the Thorpe Insulation Settlement Trust (www.tistrust.com)  and its corrupt lawyers Snyder, Miller & Orton (Stephen Snyder)?
Here it is: Manville Trust v. Thorpe Insulation Trust Complaint
This is too good to be true.
Corruption v. Corruption……Solely to try and misappropriate Asbestos Victims funds.
Jason Rubinstein (dishonest Manville Fiduciary) v. Stephen Snyder (very corrupt Thorpe Insulation Trustee)
Let's be very clear – THIS CASE HAS NOTHING TO DO WITH ASBESTOS VICTIMS AND IS SOLELY ABOUT LAWYERS TRYING TO STEAL VICTIMS' MONEY.
What this case is all about??
Thorpe Insulation Fiduciary (AND former Fibreboard Defense Attorney) Stephen Snyder is trying to misappropriate (MORE) victims money! He already misappropriated $50 million dollars from the Western Asbestos Trust – and now Snyder, along with his former Brobeck partners (Jim Miller) have their sights set  on the Manville Trust. 
Snyder – a former Asbestos Defense Lawyer for Fibreboard — is an insider. Despite DOJ prohibitions, he's also the Trustee for the Thorpe Insulation Trust.
Who does he hire to handle this case??
HIS OWN FIRM – SNYDER, ORTON & MILLER – this is a despicable violation of DOJ rules.
.

Corrupt Lawyer – Stephen Snyder – Has already assisted in the misappropriation of billions – now he wants more.
Why would the corrupt Steven Snyder hire his own firm (a violation of D.O.J. Trust rules) ?
Simple – if successful, his "Firm" would request from the Trustees (himself) a "fee" of approximately $17,000,000. No doubt his 'buddies' (Gary Fergus, Jim Miller, Al Brayton, Steve Kazan) would have their 'hands out' too. Very little of the $50 million dollars would go to victims (maybe 5 million) – and the rest to corrupt lawyers.
So who is on the other side of the fence?? – a known Trust misappropriation legend Jason Rubinstein (the Manville Trust attorney). He doesn't want to give up the $50,000,000 to Snyder because he would have less victims' money to misappropriate (50 mil) himself.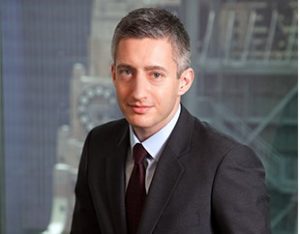 Corrupt and Dishonest Lawyer – Jason Rubinstein
Who knows how this one will play out? One thing is for sure – VICTIMS LOSE.
Snyder is paying his FIRM to handle this case from Asbestos Victims' Settlement Money – no doubt hundreds of thousands of dollars (aside from his "success fee" should he win). Who pays Rubinstein? Again – Manville Trust Money (victims money).
No matter what happens –  Victims lose.
Side note about Rubinstein – This clown went to Harvard and can't even spell "Settlement" – look at the Caption of his  Complaint!
Another side note: Asbestos Fiduciaries (and also corrupt lawyers) Alan Brayton and Steven Kazan are backing Snyder as "payoff" for misappropriating funds to Kazan and Brayton. Annual Reports – Millions of Dollars Misappropriated to Kazan, Brayton, Snyder, Brobeck, Morgan Lewis (all "Interested" parties)
This case has NOTHING to do with Victims.
It is solely about lawyers trying to misappropriate money from Asbestos Trusts.
Let's see how it plays out….