Corrupt Judge Sheri Bluebond Does It Again!! Signs off on Thorpe 2019 Asbestos Trust Annual Reports Containing Obvious Perjury and Fraud
Judge Bluebond is a Complete Fraud! Year after year she does it. Knowing corruption, theft of Thorpe Asbestos Trust funds, fraud, and insider dealing are taking place on a daily basis at Asbestos Trusts — and Bluebond does nothing!! She has "earned" the title of the "Most Corrupt Judge in the Country". She knows it too – but doesn't care. A self-righteous, soulless human with solely corruption and appeasing her buddies as her goals.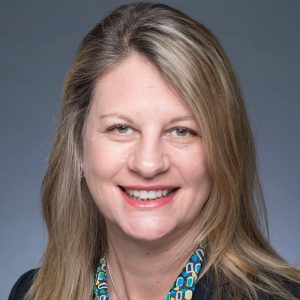 Corrupt Lawyer – Perjurer Eve Karasik – Bluebond's longtime buddy who has stolen Trust funds for years and also signs the Annual Reports – 
To make a record – the below letter was sent to "Judge" Sheri Bluebond – 
June 10, 2020
Sheri Bluebond
United States Bankruptcy Court – Central
Los Angeles Division – Courtroom 1539
255 East Temple Street
Los Angeles, CA 90012
Re: Case Nos. LA-02-14216-BB & LA-04-35876-BB –
Dear Ms. Bluebond,
You (again) had the chance to stop fraud and corrupt taking place at the Thorpe Insulation and J.T. Thorpe, Inc. Asbestos Trusts instead of just approving the Annual Reports. We thought this would be the year you were going to stop ignoring the unabashed and clear theft of Thorpe Asbestos Trust Funds and Fiduciary insider dealing under your watch. We were wrong.
As the Thorpe Trustees' "Puppet" (clearly not a "Judge"), you approved another set of Annual Reports (2109 Reports) which contained extensive and obvious fraud on Trust Beneficiaries – again failing Trust Beneficiaries to appease your close and personal buddies at the Trusts.
Why didn't you  finally  investigate the lies, deception, and perjury of your close buddy Thorpe Trust attorney Eve Karasik?  Karasik has committed fraud/misrepresentation in every Annual Report Karasik's prepared over the past dozen years – something well known to you. Not to mention Karasik's yearly "sham" billings to the Trust to make her billable hours (again, well known to you). And Karasik's perjury at the Mandelbrot Trial. Why didn't you finally investigate the "cartel" running the Trusts? Is unbiased good faith (the 'hallmark' of any respectable Judge) beyond you? Obviously.
You are aware that the "top 2" Fiduciaries are the Thorpe Trusts (Stephen Snyder and Sara Beth Brown) both "retired" (in an effort to conceal fraud) in 2019 just as Department of Justice began investigating the Trusts. You no doubt recall that both Snyder and Brown testified (and committed extensive perjury) in the Trial against my office? Why didn't you investigate that Fiduciary fraud harming thousands of Beneficiaries? Karasik-signed Annual Reports contain extensive fraud regarding the Thorpe v. Mandelbrot cases. Why won't you investigate the perjured testimony of Snyder? Sara Beth Brown? You never even read the underlying documents in the case – just accepted what the Trust put in front of you as 'true'. What is now apparent is that you were complicit with Snyder and Brown (and Karasik) during the (sham) cases against my office and do not want the information public.[1] Simply disgraceful.
Next, why didn't you investigate the THEFT of Trust funds by Snyder, Brayton, Laura Paul, and Brown uncovered in 2019? You were provided with uncontroverted evidence that Brayton, Paul, Brown et al were using (stealing) Thorpe Trust Funds for Brayton's wedding, The Bachelor watching parties, Annual Parties (costing hundreds of thousands of dollars), and other theft. Why didn't you investigate? Karasik indicated in the Annual Reports that the Trusts investigated and there was no merit (clearly perjury) to these facts. Did you ever ask Karasik what investigation was done? NONE. Proper investigation would have required hiring an "Independent" Auditor to review the past 15 years of the Trusts (including Western Asbestos') Accounting Records to determine all improper expenditures – including a complete review of all "Petty Cash" expenditures.  This was not done! Had an "Independent" investigation been done, you would find at least five million dollars in improper expenditures.[2] At least. But again, since you are complicit in the theft, you did nothing.
Do you really wonder why you are the "Most Corrupt Judge in the Country"? It is a Title that you have earned (unlike your 'Appointment' through former and disgraced Judge Alex Kozinski). Never has a Judge 'allowed' such extensive and obvious corruption, fraud, and theft (to assist their buddies). Never. [3] Asbestos victims need an unbiased Judge, not a puppet. Maybe next year will be the year (2020 Annual Reports) you actually read the Annual Reports? We doubt it. You are too clouded with corruption.
Please make this letter a part of the Court file. Emblematic of your bad faith is your yearly addition to Court file of letters by asbestos victim Mr. Autry Earl Barney, Jackson, Alabama – clearly in an effort to embarrass Mr. Barney. Mr. Barney needs help, not a corrupt Judge. Why haven't you required the Trust Fiduciaries to assist him instead of trying to embarrass him on a yearly basis? I look forward to reaching out to him. If you can make his letters part of the Court file, you sure can make this letter.
Sincerely,  Michael J. Mandelbrot, Attorney for Asbestos Victims
____________________________________________________________________________________
Here is the "Stamped" Signed Order – No doubt Bluebond didn't even read the Annual Report Before Signing – Typical Stamped Signed Order – Bluebond
Thorpe Annual Report 2019 – Filed in 2020 by Karasik – Blatant Fraud here ignored (as usual) by Bluebond.
Copies to: Western Court, Department of Justice, Blog
[1] Your (Bluebond's) unethical conduct during the underlying Thorpe v. Mandelbrot cases is well established: 1) Improper exclusion of evidence; 2) Dozens of Ex Parte Communications (extensive!) with Thorpe Counsel throughout the case in an effort to assist your buddies at the Trust; 3) Having Karasik (your close buddy) submit Orders well in advance of your rulings to provide you with a "roadmap" to rule for your buddies; 4) Biased rulings from the inception of the case (to assist  your buddies); 5) Purposefully creating "Bad Law" following my successful Appeal to spite Mandelbrot's clients.
[2] In 2013, when the Trust investigated the millions stolen by Alan Brayton (Kananian "fictional" claims), the Trust hired an entirely biased lawyer (John Keker – who shared office space with Trust Representatives) to create a sham report (again – something you knew (!) but failed to investigate (to assist your corrupt buddies).
[3] Your corruption and bad faith bias towards Karasik have victims curious? Is Karasik paying you money "under the table" (from her "sham" billings) to continue to rule for the Trust despite the criminal conduct? What "Benefits" have you received from Karasik and her Firms in the past 5 years for being complicit in Karasik's fraud (other than her 'falsified' glowing recommendation for your Appointment)?