Opinion –
May 2020
Los Angeles Bankruptcy Lawyer Eve Karasik – Perjurer, Liar, Insider Dealer, Terrible Lawyer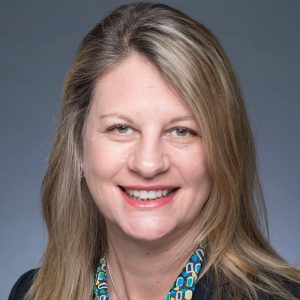 Unattractive and terrible lawyer Eve Karasik
Every Annual Report Karasik Files for Thorpe Insulation and J.T. Thorpe Asbestos Trusts is Fraud! Karasik is concealing theft of Trust Funds (millions every year)! Karasik is concealing sham lawsuits filed by the Trust! Karasik is concealing her own "sham billings" (misappropriation of funds)…and much, much more!
Year after year they land of my desk. J.T. Thorpe and Thorpe Insulation Settlement Trust Annual Reports signed by Eve Karasik. And every single one is a "pack of lies", fraud on the Court, and most importantly, fraud on Asbestos Victims. 
But Karasik doesn't care. This disgraceful lawyer knows her longtime buddy Judge Sheri Bluebond will sign anything Karasik puts in front of her….anything!
Judge Bluebond is already well known as "The Most Corrupt Judge in the Country". Bluebond's 25 year connection to Karasik (and Bluebond's propensity for fraud) – is absolutely devastating to victims.
Here's the 2019 Annual Report Karasik recently filed with Bluebond. Thorpe Annual Report 2019 – Filed in 2020 by Karasik
What a bunch of concealment and lies!! Karasik has done the same in every Annual Report for the last Decade – at least 20 Times Karasik has committed perjury – at least 20. But with the corrupt Judge Sheri Bluebond in her corner, Karasik knows she can get away with it….
Want  a perfect example of Karasik's perjury – here it is Straight from the Thorpe Annual Reports :
"In addition, Mr. Mandelbrot continues to publish allegations of Trust fiduciary misconduct
and to post allegations against Trust personnel regarding fraud, corruption, bias and preferential
treatment on his blog. On February 10, 2020, Mr. Mandelbrot filed "An Open Letter to New Trust
Executive Director Steven L. Bray" (the "Open Letter") in the Trust Bankruptcy Case. In the Open
Letter, Mr. Mandelbrot reiterated his allegations regarding Trust fiduciary and personnel
misconduct. The Trust previously investigated these accusations through outside counsel, who
reached the same conclusion as had been reached by the Trust in years past — that the allegations
are meritless."
This is a lie!!! Karasik is Perjurer!! Every Trust Annual Report from 2010 to 2020 Contains Perjury from Karasik!
Karasik is a Liar!
Pinocchio Karasik – Here's Examples of What Has Never Been Investigated by Karasik and the Trust (all while Karasik is billing the Trust's millions)…
Karasik has Never Investigated the Misappropriation of Trust Funds by Chairman of the Thorpe, Western and Plant Trusts Alan R. Brayton (Brayton Purcell) When Brayton Used Trust Funds to Pay For His Wedding. Here's proof – Never Investigated: Actual Check proving Misappropriation – Check from Western Asbestos Trust to Brayton's Wife Lisa Correnti E-Mail dated September 25, 2015 from Trust Accountant to Brayton's Wife
Karasik has Never Investigated the Completely Sham Lawsuits Against the Mandelbrot Law Firm – In fact, Karasik was a huge part of the cases (billing millions). Karasik was far too stupid to understand the claims at issue – just a 'puppet' along for the ride – and lots of theft by her of Trust funds.Exhibit A – Declaration of Michael Mandelbrot 12.17.13
Karasik has Never Investigated the "Bachelor Watching Parties" – Paid for out of Trust Funds by Sara Beth Brown and Laura Paul.E-Mail – The Bachelor watch party PAID FOR BY THE TRUST 2016
Karasik has Never Investigated the Insider Dealing/Fraudulent Defaults of Steven Kazan (Kazan McClain – www.kazanlaw.com) and Alan Brayton and the theft of a nearly a BILLION dollars!
Karasik has Never Investigated the Waste of at least a $100,000.00 in Beneficiaries money for a "10th Anniversary Party" – Karasik was there!
Karasik has Never Properly Investigated the Fraudulent Claims Filed by Alan Brayton (a 'sham' investigation was done). Articles – Brayton Fraudulent Bankruptcy Claims – Brayton Fraud and Malpractice
Karasik – despite her Fiduciary Duty – has Never Disclosed Her "Close and Personal" Relationship to (corrupt) Judge Sheri Bluebond. Improper Relationship – Karasik and Bluebond
Simply put, Karasik is a perjurer. A liar. A fraud. A lawyer who's stolen million from asbestos victim through fraud and played an integral role in harming thousands and thousands of Trust Beneficiaries. No doubt 95% of Karasik's income is (and has been) from Trust monies. As she's 'hopped' from job to job over the years – her only clients? The Asbestos Trusts (solely due to her connection to Sheri Bluebond).
Karasik is a disgrace to lawyers. An asbestos victim's worst nightmare. An living example of a truly 'corrupt' lawyer with no morals, empathy, or conscience. Just like her corrupt buddy Judge Sheri Bluebond.
Karasik is currently at the following Firm – LEVENE, NEALE, BENDER, YOO & BRILL L.L.P.
LAW OFFICE –
Stay far away from this Firm – If they hired Karasik – they are not a good Law Firm.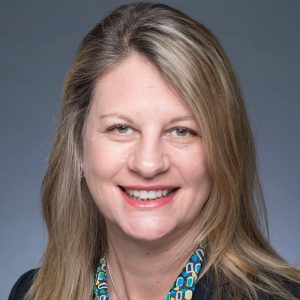 Corrupt Lawyer – Perjurer – Eve Karasik