Opinion
THE PIONEERS OF ASBESTOS TRUST FRAUD AND MISAPPROPRIATION
For decades, lawyers Steven Kazan, Alan Brayton, and David McClain have held themselves as "Pioneers" of Asbestos Litigation. The reality is – They are the "Pioneers of Asbestos Trust Fraud". Billions (yes, billions) of dollars set aside for victims of asbestos have been misappropriated by these 3.
1) Steven Kazan – The King of Asbestos Bankruptcy Trust Fraud
.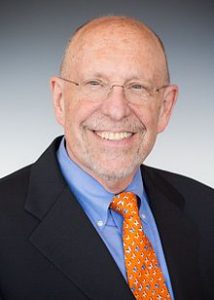 The man most responsible for destroying more than one hundred once-thriving American businesses and putting tens of thousands of their diversely-colored employees out of work. Kazan – as a "Fiduciary" on 25 Trusts –  then 'controls' the Asbestos Trusts through tyranny, fraud, and collusion to misappropriate Trust funds to his firm, his clients and 'favored' lawyers.
Serves as a 'Fiduciary' on over 25 Asbestos Trusts allowing him to control/collude over $20,000,000,000 (yes, billion) in assets and to divert hundreds of millions to his clients, "interested" parties, lawyers engaging in fraud, and other non-victims/beneficiaries.
Fills Trust Fiduciary Roles with "Interested Parties" (Tom Florence, Steven Snyder, Dan Myer, Stutzman Law Firm etc….) allowing for Favoritism and Increased Payments (for his Firm's claim) and bias (against other, legitimate claims).
Here's Proof:
LINK — ANNUAL REPORT WHERE STEVE KAZAN, AL BRAYTON, MCLAIN AND SNYDER 'STOLE' OVER 47 MILLION FROM VICTIMS OF THE WESTERN ASBESTOS COMPANY (WESTERN MCARTHUR – WWW.WASTRUST.COM)  –Brayton, Kazan, McClain and Snyder Stealing 47 Million from Victims–
ACTUAL LANGUAGE FROM ANNUAL REPORTS PROVING THE COLLUSION AND FRAUD: Fees for Plaintiffs' Firms: In the process of entering the Confirmation Order, the Bankruptcy Court entered Order Regarding Fees Paid to Certain Law Firms, on January 26, 2004 ("Fee Order"), requiring three firms to pay to the Trust a total of $12.3 million in legal fees previously paid to such firms by USF&G. The three firms were Brayton and Purcell, Kazan, McLain, (NOT ONLY DID THESE 'LOSERS' RECEIVE OVER 200 MILLION IN ATTORNEY FEES FROM CLAIMS, BUT THEY HAD TO  et al. and the Wartnick Law Firm (hereafter "Plaintiffs' Firms"). On the Effective Date, the Plaintiffs' Firms paid such amounts to the Trust, but appealed the Fee Order to the Federal District Court. The Trust put the $12.3 million in a segregated account pending the appeal. The Fee Order was reversed by District Court Order on July 14, 2004. Pursuant to the Court's Order of July 14, 2004, the Trustees approved payment on July 27, 2004 of the $12.3 million in fees to Plaintiffs' Counsel. 23. Fees for Special Counsel: Pursuant to this Court's July 13, 2004 Order of Final Allowance of Contingent Bonus Fees to Debtors' Special Counsel, the Trust paid fees totaling $35,542,397 to Brobeck, Phleger and Harrison, Faricy and Roen, Miller, Starr and Regalia and Morgan, Lewis & Bockius (THESE ARE STEPHEN SNDYER'S 2 FIRMS – THIS WAS HIS "PAYOFF" FOR CONSPIRING WITH BRAYTON AND KAZAN) law firms.
Kazan is one of the most dishonest, self-dealing and corrupt lawyers in the Country.
Controls over 20 billion in Trust funds through fraud, insider dealing, bad faith, and misconduct. Conceals asbestos job sites (preventing future victims from getting compensated from Trusts) from nearly EVERY Trust to which Kazan is a Fiduciary.
Has "Secret relationship" w/ Trust fiduciaries at every Trust — (Tom Florence – Executive Director of Ankura; Al Brayton, many others). Most of his Law Firms mesothelioma cases come from mesothelioma Doctor David Jablons, who unethically maintains Kazan's brochure and intake packet at his office.
2) David McClain – The King Kazan's partner in crime at Kazan McClain
Thinks he's the 'smartest guy in the room'…. while engaging in fraud.
A true "Lawyer Bully".
The "front man" of Trust Fraud (while conspiring with his partner Kazan and Brayton throughout)
Oversaw the entire Western Asbestos $2 Billion Dollar Trust Fraud. "Shopped" around to Plaintiff Attorneys during the case to "cherry pick" cases to deceive opposing Counsel.
Co-conspirator in helping create Western Asbestos Trust, Thorpe Insulation Trust, J.T. Thorpe, Inc. Trust and Plant Insulation Trust
3) Alan Brayton – The most dishonest Mafia member of them all. Submitted hundreds of fraudulent and inflated defaults to help create the 2 billion dollar Western Asbestos Trust through collusion with other Mafia members (McClain, Stephen Snyder, Michael Ahrens, Gary Fergus).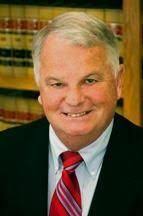 The Face of Fraud – Alan Brayton – The Rat