Laura Paul – Celebrating 15 Years of Stealing and Misappropriating Western Asbestos Trust Victim's Funds – Racketeering (Asbestos Trusts)
WHY IS RENO's LAURA PAUL STILL WORKING AT ASBESTOS TRUSTS INCLUDING THE WESTERN ASBESTOS TRUST – WASTRUST.COM, J.T. THORPE, INC TRUST – JTTSTRUST.COM??
The "Biggest Little City in the World" (Reno, NV) also contains the "Biggest Asbestos Trust Fund Scammer" in the World:  RENO'S Laura Paul – lpaul@524gtrusts.com
Simply calling lAURA PAUL disgraceful and dishonest would be compliment.
One cannot understate the immense fraud committed by Laura Paul. No DOUBT she is currently in the process of trying to deceive the Department of Justice.
Their "leader" – and the individual most responsible for over $1,000,000,000 (yes, billion) in asbestos trust fraud – has "resigned" amid the Department of Justice Investigation – Stephen Snyder. Lawsuit v. J.T. Thorpe, Inc. – Medicare Fraud – July 13, 2021
Snyder's partner in crime – Gary Fergus (the great white buffoon) – was fired from the Trusts. Gary Fergus is complete moron. A terribly corrupt lawyer.
But Laura Paul continues to steal victim's monies. 15 years  now…Billions in victim's funds…gone…
4 Asbestos Trusts are Corrupted by Reno's Laura Paul
Western Asbestos Settlement Trust (www.wastrust.com)
J.T. Thorpe, Inc. Settlement Trust (www.jttstrust.com)
Thorpe Insulation Settlement Trust (www.tistrust.com)
Plant Insulation Settlement Trust (www.pastrust.com)
The fact this repulsive individual oversees BILLIONS in Asbestos Victims' Trust Funds is utterly shocking!
Here is UNDENIABLE PROOF OF LAURA PAUL THEFT – Actual Check — Snyder – Brown paying Brayton's Wife!
Letter from Benjamin Smith – re Laura Paul
Want more proof of theft?
Here's the shirt from their 10th Anniversary Party (with victim's monies). This party cost over $250,000.00 — all paid for by victims…
So Why is Laura Paul Still working at the Trust?? Brown is gone (although probably still on the 'secret' payroll)
Let's tell you a bit about Laura Paul –
Reno's "finest" selected as "Fiduciaries" by Alan Brayton, Steven Kazan and Stephen Snyder to oversee billions of dollars set aside for victims of asbestos diseases…
Laura Paul doesn't even have a College Degree.
Never had a decent job in her life. No Paralegal Degree (never took the exam). A single mom w/4 kids to 4 separate fathers desperate for job before working for the Asbestos Trusts. And this is someone who's honestly selected by Fiduciaries to oversee millions in Victims' Funds?
The "Enabler" of the theft of BILLIONS by Alan Brayton and Steven Kazan
Her Predecessor?  Sara Beth Brown was fired from her prior employment (IGT slots) for Misappropriation of Funds and Theft and Misuse of Corporate Property. No hopes for employment and no future earning before the Asbestos Trusts came calling. I can assure you've never met a bigger 'liar' in your life than Sara Beth Brown. And this someone who's honestly selected by Asbestos Trust Fiduciaries (Steven Kazan, Alan Brayton, David McClain) to oversee BILLIONS in victim's funds? Steven Kazan and Alan Brayton hand selected this fraudster so they could misappropriate millions.
9 Additional Facts About Reno's  Laura Paul and Sara Beth Brown:
Laura Paul and Sara Beth Brown have used Asbestos Victim's funds to Pay for family vacations, holidays, and other misappropriations through 'shady' accounting – EVERY Annual Report contains "line item" shifting to hide Paul, Brown, Kazan, and Brayton's misappropriation of Trust Funds.
Laura Paul and Sara Beth Brown assisted in the Misappropriation of Hundreds of Millions of Dollars (from asbestos victims funds) to Alan Brayton (www.braytonlaw.com) and Steven Kazan (www.kazanlaw.com) – The "Kings of Asbestos Trust Corruption".
Laura Paul and Sara Beth Brown take 8 WEEKS of Paid Vacation Each Year – With Victims' Trust Fund Monies.
When Laura Paul and Sara Beth Brown  DO go to Work – they work 'maybe' 10 hours a week.
Laura Paul closes all of her e-mails – when responding –  with "Have a Great Day" to 'mask' her mass fraud. Sara Beth Brown rarely answers e-mails and is NEVER in the office causing the Trust's 'troll' lawyer Jeanine Donohue to have to search for her.
Laura Paul and Sara Beth Brown have  LIED under OATH many, many times in effort to further Asbestos Trust Fund Fraud. Here's an example from an Annual Report where she assisted in misappropriated over $40 MILLION – Here's a Deposition of Beth Brown where she TESTIFIED that Alan Brayton filed a Fraudulent claim (Kananian). Including lies to the Department of Justice to hide Kazan/Brayton fraud.
Laura Paul and Sara Beth Brown initiated a "SHAM" Lawsuit Against my Office simply to Further their own Bad Faith and Fraud, to Continue to Misappropriate Monies to Alan Brayton, David McClain and Steven Kazan, and to use Millions in Victims' funds to hire Morgan Lewis & Bockius (..an interested party prohibited from working for Trusts). The result: Millions of Dollars misappropriated to Gary Fergus, Morgan Lewis, Alan Brayton and Steven Kazan — and EVERY Future Asbestos Victims losing money. Great job. NEVER even audited my office (as required!) – just hired their buddies, misappropriated millions and sued me.Exhibit A – Declaration of Michael Mandelbrot 12.17.13; Exhibit B – Mandelbrot Declaration Opposing Enforcement – These 2 Declarations (Links) will tell you everything you need to know about these "Sham" lawsuits against my office. Besides the fact both Laura Paul and Sara Beth Brown LIED UNDER OATH at the Trial.
Laura Paul and Sara Beth Brown have Concealed Liability Job Sites for All 4 Trusts Above Depriving Asbestos Victims (present and future) from compensation from the Trust. Here's some examples of documents/sites CONCEALED (thousands) by Sara Beth Brown and Laura Paul as "Fiduciaries" of Asbestos Trusts. Without these sites published – no future victims at these sites can pass claims!

Used Asbestos Victims' Funds for "Bachelor" Viewing Parties – Thousands and Thousands of Dollars. After hours – Paul and Beth Brown would use victim's funds for huge parties (Liquor/Catering) to watch the Bachelor.
Why were Laura Paul and Sara Beth Brown Hired by the Asbestos Trusts? The Corrupt Asbestos Trust Fiduciaries (Alan Brayton, Stephen Snyder, David McClain, Alan Brayton) needed desperate and dishonest individuals to oversee the Asbestos Victim's funds so those same lawyers could continue using the Western Asbestos Trusts Victim's funds like their personal piggy banks. Result? Brayton, McClain, Kazan have misappropriated over $1 Billion Dollars – with Laura Paul and Sara Beth Brown as the "enablers" – Abhorrent. Reprehensible. Revolting Conduct.
But that's Laura Paul and Sara Beth Brown – "Reno's Biggest Asbestos Trust Fund Scammers"
Here's a letter from Morgan Lewis & Bockius buffoon Benjamin Smith – solely hired with asbestos victim's money. This moron has billed millions (all bad faith billings) and was paid by Laura Paul from TRUST FUNDS. Smith then 'stole' more money from the Trusts to write the attached letter to try to 'protect' fraud.
Here's are the Corrupt Asbestos Plaintiff Lawyers who "Hired" Laura Paul and Sara Beth Brown so they could misappropriate Billions: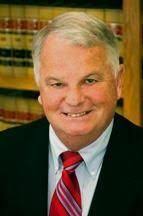 Billion Dollar Fraudster – Alan Brayton – Laura Paul and Sara Beth Brown were "hand-picked" by Alan Brayton
Sara Beth Brown "retired" amid Department of Justice Investigations –
Why is Laura Paul still working at Asbestos Trusts and Stealing Monies…Here is a check directly tied to Laura Paul –  there??