Opinion based on 20 years of filing Asbestos Trust Claims – See full blog post on this topic – Updated 2020 
The Asbestos Trust Mafia
Corrupt Lawyers Harming Present and Future Asbestos Victims
The Most  Corrupt Lawyers in the Country
Note: This is a 'story' that has to be written. Billions and Billions of Dollars have been stolen from asbestos victims by the individuals below. Billions. Each of the individuals below is intricately tied to each other as an "Asbestos Trust Fiduciary."
Each is dishonest. Each commits fraud solely designed to misappropriate money to themselves and their "fiduciaries" with little regard for asbestos victims.
Each is solely engaging in fraud to "line their own pockets". Collectively,  "THE" most corrupt lawyers in the Country. The Asbestos Trust Mafia.
Even worse – these lawyers are funneling money to former "Asbestos Soldiers" (Asbestos Company representatives/defense lawyers) AND former and current "Asbestos Judges" – millions and millions which should go to victims.
These are the exact "interested parties" who the Department of Justice prohibits from receiving monies – but the despicable traitors (Alan Brayton and Steven Kazan) don't care…(Kazan donates to "connected" parties to escape prosecution")…
Let's re- introduce you to some of the most dishonest and corrupt lawyers in the Country:
The  Asbestos Trust Mafia
ASBESTOS TRUST MAFIA HIERARCHY
The "Godfathers" of the Asbestos Trust Mafia are 4 Individuals
1) Steven Kazan – The King of Asbestos Bankruptcy Trust Fraud.
The man most responsible for destroying more than one hundred once-thriving American businesses and putting tens of thousands of their diversely-colored employees out of work.
Kazan then 'controls' the Asbestos Trusts as a "Fiduciary" through tyranny, fraud, and collusion – diverting funds to interested parties and his Firm.
Steven Kazan – Asbestos Trust Fund Thief
Kazan has re-directed "billions of dollars" in victim's funds to his Firm through insider dealing, fraud, and bad faith. Due to his insider dealing, Kazan's claims receive favorable treatment and excessive values. 
 A 'traitor' to asbestos victims. Acts as if he 'cares' about victims but clearly only cares about his own pocket.
Serves as a 'Fiduciary' on over 20 Asbestos Trusts allowing him to control/collude over 20 billion in assets and to divert hundreds of millions to his clients, "interested" parties, lawyers engaging in fraud, and other non-victims/beneficiaries. Performs his duties the exact opposite of how a "Fiduciary" should…Here is proof that through insider dealing he has diverted well over a billion dollars…Proof – Kazan Reaping Billions from Trusts
Documentary Proof – LINK TO ANNUAL REPORT WHERE STEVE KAZAN, AL BRAYTON, MCLAIN AND SNYDER 'STOLE' OVER 47 MILLION FROM VICTIMS  –Brayton, Kazan, McClain and Snyder Stealing 47 Million from Victims–
Here is the language from the report unless the Link Doesn't Work: Fees for Plaintiffs' Firms: In the process of entering the Confirmation Order, the Bankruptcy Court entered Order Regarding Fees Paid to Certain Law Firms, on January 26, 2004 ("Fee Order"), requiring three firms to pay to the Trust a total of $12.3 million in legal fees previously paid to such firms by USF&G. The three firms were Brayton and Purcell, Kazan, McLain,……(NOT ONLY DID THESE 'LOSERS' RECEIVE OVER 200 MILLION IN ATTORNEY FEES FROM CLAIMS, BUT THEY HAD TO THEN TAKE ANOTHER $12.3 MILLION – WHAT A BUNCH OF CRIMINALS). …." the Trustees approved payment on July 27, 2004 of the $12.3 million in fees to Plaintiffs' Counsel. 23. Fees for Special Counsel: Pursuant to this Court's July 13, 2004 Order of Final Allowance of Contingent Bonus Fees to Debtors' Special Counsel, the Trust paid fees totaling $35,542,397 to Brobeck, Phleger and Harrison, Faricy and Roen, Miller, Starr and Regalia and Morgan, Lewis & Bockius" — (THESE ARE STEPHEN SNDYER'S 2 FIRMS – THIS WAS HIS "PAYOFF" FOR CONSPIRING WITH BRAYTON AND KAZAN) 
 Kazan is the most dishonest, self-dealing and corrupt lawyer in the Country. Controls over 20 billion in Trust funds through fraud, insider dealing, bad faith, and misconduct.
Kazan Actively conceals asbestos job sites (preventing future victims from getting compensated from Trusts) at EVERY Trust to which Kazan is a Fiduciary. Examples include but are not limited to the Garlock Trust, Quigley Asbestos Trust,
Kazan Has a "Secret relationship" w/ Trust fiduciaries at every Trust — (John Brophy- Executive Director of Ankura; Al Brayton, many others).
Most of his Law Firms mesothelioma cases come from Doctor David Jablons, who unethically maintains Kazan's brochure and intake packet at his office.
2) David McClain –  Kazan's partner in crime at Kazan McClain
McClain thinks he's the 'smartest guy in the room' while everyone knows he's engaging in fraud.
A true "Lawyer Bully". The "front man" of Trust Fraud (while conspiring with his partner Kazan)
Oversaw the entire Western Asbestos Trust Fraud leading to Trust Confirmation. "Shopped" around to Plaintiff Attorneys during Trial with Western to "Cherry Pick" claims
Used Close and Personal Connections to former Alameda Judge Ken Kawaichi to rig Trials – include the Western Asbestos/Western MacArthur Trial in Alameda.
Co-conspirator to help created Western Asbestos Trust, Thorpe Insulation Trust, J.T. Thorpe, Inc. Trust and Plant Insulation Trust through fraud with billions of dollars in 'sham' defaults.
3) Alan Brayton – The most dishonest Mafia member of them all.
Submitted hundreds of fraudulent and inflated claims to help create the 2 billion dollar Western Asbestos Trust through collusion with other Mafia members (and under the 'watchful eye' for former Judge turned Trust Fiduciary Ken Kawaichi).
— Brayton is Kazan's longtime co-conspirator in Trust Fraud. Here are some examples of Brayton's fraud –
4. JOHN BROPHY (REPLACING THE "RETIRED" TOM FLORENCE)
 Depending on which day it is, he is either misappropriating Trust funds as a "Fiduciary"/Director for the Delaware Trusts (over 1 billion in funds) or  conducting 'sham' audits through Ankura consulting (while 'protecting' Kazan and Brayton fraud)….
Has Helped Guide the Godfathers (Kazan and Brayton) and Assisted in the misappropriation of nearly a billion dollars
A very dishonest Lawyer
Ankura Consulting (who Brophy diverts Trust money to) is a complete 'sham' organization.
But Kazan, Brayton, and McClain could not accomplish this 'feat' without other Mafia members. We will detail those below.
5. Sander L. Esserman –  – One of the real 'dishonest and bad lawyers' involved in Asbestos Trust Litigation – Probably should be an Underboss (he 'bows' to Steve Kazan), but given the vast amount of fraud, bad faith, and harm to victims – he's clearly a "Godfather". His entire Law Firm has been colluding with Trusts for decades! –
Sander Esserman – The "link" to a billion dollars of victims funds misappropriated

 
Esserman is Steven Kazan's Fraud 'Buddy' – Esserman is an Interested Party who conspires with Kazan to 'corrupt' nearly a dozen asbestos Trusts and misappropriate billions to Kazan, Brayton, his Law Firm and other interested parties.
Look at his profile on his Firm Website – This complete loser represents Plaintiffs, defendants, Trusts (all conflicts) – and utilizes those positions to benefit Kazan, Brayton and others. This guy is a thief! Stutzman, Bromberg, Esserman & Plifka – A Professional Corporation – 2323 Bryan Street, Suite 2200 Dallas, Texas 75201-2689  |  Telephone: (214) 969-4900  |  Facsimile: (214) 969-4999


From  Esserman's  Profile:

Recent Representative Matters where he engaged in insider dealing and fraud – 

National Gypsum Company, Counsel to Legal Representative, appointed Legal Representative in August, 2000.

Babcock & Wilcox Chapter 11 (represented nuclear exposure plaintiffs).

Various pending asbestos-related Chapter 11 cases, including Owens Corning, NARCO, DII and Dresser, Harbison-Walker, Swan Transportation, A.P. Green and M.H. Detrick (representing interests of plaintiffs).

A Partner at the following Law Firm below. These lawyers, including Peter D'Apice, Jacob Newton and host of other frauds have 'stolen' victims funds totaling well over $10,000,0000 – Esserman should be in jail. Contact his Firm and let them know what losers they are:

This entire Firm is a pack of Corporate Defending Frauds – Stutzman, Bromberg, Esserman & Plifka – A Professional Corporation – 2323 Bryan Street, Suite 2200 Dallas, Texas 75201-2689  |  Telephone: (214) 969-4900  |  Facsimile: (214) 969-4999
6. JUDGE SHERI BLUEBOND – CHIEF BANKRUPTCY JUDGE – CENTRAL DISTRICT, CA (LOS ANGELES)- NEW ENTRY (The Most Corrupt Judge in the Country)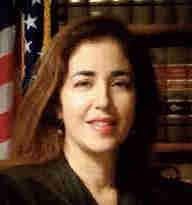 Quite Possibly the Worst Judge and definitely the "Most Corrupt" in the Country – Sheri Bluebond – an Asbestos Victim Killer…
Bluebond Has "knowingly"  misappropriated at least $100,000,000 to Asbestos Mafia Members who in turn, provide her "recommendations" so she can be re-elected
Signs off on Trust Annual Reports every year – knowing there is extensive Trust Fund Fraud and Theft
Bluebond was Selected for the Bench only after an interview with Judge Alex Kozinski (at the height of his #metoo conduct) –
It's assumed  Bluebond was a victim of Kozinski. Besides the sham recommendations from Mafia members, this was her only 'qualification' for the Bench – a Kozinski interview
Bluebond worked with Eve Karasik (now the Trust's disgraceful lawyer) for years in the Bankruptcy and now gives her favorable and biased treatment.
Bluebond has assisted  her buddies (below and above) in sham and fraudulent lawsuits (against my office!) solely to misappropriate monies to her buddies.
Excludes evidence which helps opponents to her "buddies" in their 'sham lawsuits'
Knowingly ignores Department of Justice rules to help misappropriate monies to her friends
the "Queen" of corruption
UNDERBOSSES (A REAL "PACK OF FRAUDS")
1. DAN MYER//KIM LAVIN (OVERSEE A BILLION DOLLARS FOR VICTIMS THROUGH FRAUD) –
Their company is Verus Trust Services (www.verusllc.com) – each of these complete 'losers' are former Asbestos Defense lawyers (C.C.R.) which wholly precludes them by D.O.J. rules from serving on Asbestos Trusts, yet they oversees (and assists in misappropriating) over $1,000,000,000.00 in Trusts funds.
Myer is a walking "Pinocchio".
Kim Lavin is 'affectionately known' as "The Liar" and a despicable lawyer. Unquestionably, Lavin's presence at Verus is because she is "dumb enough" to join the corrupt activities after being a failure as a litigator.
Collectively, these 2 have 'harmed' tens of thousands asbestos victims through fraud, bad faith,"dis"favoritism (towards anyone but Mafia members).
NOTES ABOUT DAN MYER – 
NOTE:  Dan Myer needs his own "special section" here due to the enormous nature of his misconduct – what a loser!
Myer exemplifies everything 'bad' about lawyers. He's a liar (Little Pinocchio is his nickname)! He's an alcoholic! He's a thief!  He lacks intelligence but thinks he's the smartest guy in the room. He's misappropriated hundreds of millions to favored parties! 
The United States Trustee and Attorney General and Supervising Judges have grounds to remove Myer, Lavin and Capritti and "disgorge" every dollar they've 'stolen' from the Trusts as interested parties.
A terrible attorney who would have been out of work had he not agreed to engage in corruption.
Conspires and colludes with the Godfathers to ensure their claims are paid, asbestos sites are concealed, and victims lose
2. GARY FERGUS – www.ferguslegalip.com – NOW FIRED BUT STILL STEALING FROM TRUSTS
Fergus is Another former Asbestos Defense Lawyer (and a bad one at that) who took his company (Fibreboard) into bankruptcy and then immediately began corrupting Asbestos Trusts.
An "interested party" violating D.O.J. rules who has personally misappropriated (stolen) at least $10,000,000.00 from Trust funds. "Hides" in Trust Annual Reports by serving as the "Attorney for the Futures Representative" — a 90 year old former Judge (Charles Renfrew) who is naive to the fraud and happy to collect his yearly stipend. Fergus should have all monies received over the last 10 years disgorged and returned to victims. A pathetic lawyer who has 'sponged' off of victims funds for nearly 15 years.
If there was a "Lawyer Buffoon Team" – this loser Fergus would have a statue in front of the office.
Fergus is a career Asbestos Defense lawyer who used to extend depositions of dying victims for days just so he could make his billings
Stephen Snyder's "right hand man"  in fraud in multiple trusts – including www.wastrust.com, www.tistrust.com, www.jttstrust.com, and many others….
Conspired with Snyder and Brayton to misappropriate over a billion dollars to Alan Brayton and Steven Kazan.
Would have been unable to find a job if he hadn't joined the mafia – he was a horrible attorney who sounds "cartoonish" in Court.
For a decade, had committed "Elderly Abuse" in working for Judge Renfrew in a capacity that is illegal, fraudulent and despicable.
3. KATHLEEN CAMPBELL DAVIS – www.camlev.com-
See prior Posts. Attorney/Fiduciary overseeing billions in Trust funds (Delaware Trusts, General Motors/MLC Trusts) through fraud, bad faith. Conspires and colludes regularly with the underbosses.
4. MARY ELLEN NICKEL – Executive Director of the Delaware Trusts – which includes over 4 billion (yes, billion) in Trusts.
Nickel is a "killer" for victims that she is involved with in any Trust whatsoever.
A liar to her core. Not just a liar – but a 'complete money driven bitch…'…
Nickel plays favorites in overseeing Trust Claims in order to divert victims funds to friends.
Will sue lawyers for fraud with no evidence (harming thousands of victims), while ignoring blatant fraud of Mafia members.
Like all on this list – not one thing out of Nickel's mouth is seemingly true.
Has misappropriated at least $10 million through fraud. She's an "interested party" and should not be involved at all….why is she? Collusion with Snyder, Brayton
5. PETER D'APICE – https://www.linkedin.com/in/peterdapice. Note – 2020 – I have recently had productive discussions with Mr. D'Apice and am starting to think he 'may' be a decent guy… but in the past…
Wholly ignores conflict of interest rules regularly to usurp millions in Trust funds through excessive Trust billing (one day, he's a Trust lawyer), attorney fees (the next, he represents claimants), and sham audits (the next day, he oversees and review Trust claims for another Trust).
A clearly despicable human being and lawyer who makes all lawyers look bad….
Nicknames: Peter "D'Fraud", Peter "D-thief", and Peter "D'APiece of Shit".
Works with Verus to help Corrupt those Trusts
Works under Sander Esserman to assist in the theft and misappropriation of Trust funds (while conspiring with Kazan/Brayton etc…)
6. STEPHEN SNYDER – www.smollp.com – The biggest criminal of them all.
"Retired" Just as the Department of Justice began Investigating…..
LIED under oath and indicated that he was "retired" and resigned from the Bar to hide his insider dealing. Resigned (as a 'sham') from the California State Bar in 1999 so that he could deceive the Court and becomel Managing Trustee of the Western Asbestos, J.T. Thorpe, Inc. Trust and the Thorpe Insulation Trust. Personally and individually responsible for misappropriating over $100,000,000.00 in Trust funds from 3 Trusts (www.wastrust; www.tistrust.com; www.jttstrust.com) to himself and Gary Fergus  (see above) and over a $1,000,000,000.00 to the Underbosses Kazan, McClain and Brayton. Evidence of Insider Dealing – Snyder.  This former defense lawyer (for over 20 years) took Fibreboard into bankruptcy (along with Fergus) through excessive billing. As an 'interested' party, should have no dealings on Trusts. The type of lawyer who gives all lawyers a bad name. A real despicable person. Just as a "Nazi" is to the Jews (my people) – Snyder is the "Nazi" to Asbestos Victims (and a longtime Asbestos Soldier). More proof –Deposition of Stephen Snyder – He's a PERJURER. Brayton, Kazan, McClain and Snyder Stealing 47 Million from Victims
7. MICHAEL AHRENS/STEVE SACKS – These are Alan Brayton's "underbosses" – protecting his crimes through fraud, perjury and bad faith in every instance. Paid millions of dollars to protect Brayton's fraud. A couple of complete buffoons. Ahrens to 'fat slob' who has used his role in protecting Brayton's fraud as a path to retirement. Sacks is a 'chronic liar' – who has committed perjury on multiple occasions. These 2 are complete losers. Ahrens clearly an alcoholic whose "legal enemy" (Al Brayton) became his buddy once they colluded to misappropriate funds from Trust Beneficiaries. Ahrens should retire and will leave a legacy of fraud. 2 Terrible Lawyers who have bilked millions from Asbestos Victims solely to commit fraud…
7. BETHANY RECHT – A liar and fraud to asbestos victims who has misappropriated millions from asbestos victims which concealing Trust liability documents. Can't be trusted. A victim's worst nightmare – someone not smart with bad motives to misappropriate monies…
8. Laura Paul (Western Asbestos Settlement Trust, Reno, NV) –
Paul has been involved for over 15 years in insider dealing, THEFT OF TRUST FUNDS, and Perjury
Paul is not even a College Graduate – how she even got a job with the Trusts (besides as say a 'Janitor') is shocking!
Paul has used Asbestos Trust Money (hundreds of thousands in victim's money) to throw "Bachelor" watching parties, Trips to San Francisco and to pay for Alan Brayton's wedding!!! Here's Proof!!
Exhibit C – Order Detailing Brayton Fraud – All Ignored by Laura Paul
Fraudulent Brayton Claim – Kananian was never at Hunters Point – Completely Fraudulent Claim filed by Brayton and paid by Paul over $1,000,000 – Brayton has NEVER paid back the funds…
Laura Paul – Here's a picture of here – former 'cock'tail waitress turned billion dollar thief…
Simply put – Laura Paul is a criminal.
UPDATED REGULARLY TO INCLUDE MORE ASBESTOS TRUST MAFIA MEMBERS – THE STREET BOSSES etc…
The list goes on and on and on…..
I will also be adding LOTS more documents and evidence –
Proof – Kazan Reaping Billions from Trusts
I also recommend reading the following article which also details the above –
Bates-White Article_Reorganized Mess – Detailing Bankruptcy Fraud – Misappropriation of Trust Funds by Trustees/Fiduciaries/Lawyers and how it's accomplished. Kazan. Brayton.
Here is a Link to Another Attorney who wrote about the same fraud in 2015 – In Forbes Magazine – They entitled it "Institutionalized Fraud" https://www.forbes.com/sites/danielfisher/2014/05/08/plaintiff-lawyer-offers-inside-look-at-institutionalized-fraud-at-asbestos-trusts/#155390e046c2
Department of Justice Press Release – Asbestos Trusts