Today, Saturday, February 4th, 2012, the Asbestos Legal Center encourages members of the public to join us in celebrating World Cancer Day. In particular we honor the memory of those we have lost to mesothelioma and lung cancer, two cancers caused by exposure to asbestos.
Due to it's numerous United States Navy Bases, Ports, and Industrial Shipyards, California is a state whose residents are particularly affected by asbestos related cancers. Asbestos was used extensively in shipyards in California, including the cities of San Diego, Long Beach, Los Angeles, Stockton, Oakland, Alameda, San Francisco, and at Mare Island Naval Shipyard in Vallejo, throughout much of the latter half of the 1900's. Used for it's fire retardant and heat insulating properties, asbestos was used to insulate the interior of ship hulls, as well as steam piping and equipment found in boiler and mechanical rooms. Unfortunately, many of our Veterans were exposed to asbestos while serving in the United States Navy.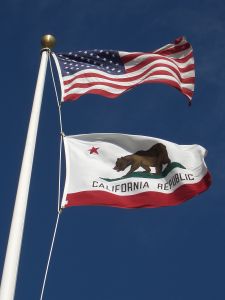 Exposure to asbestos is problematic, as the fiber, when inhaled, can cause lung cancer, and mesothelioma, a cancer found in the mesothelium lining of the lung. There is no cure for mesothelioma. Mesothelioma claims the lives of 2000 to 3000 people in the United States every year.
Despite the public health threat, asbestos is not banned in the United States. For decades the use of asbestos has been curtailed arguably, by the courage of mesothelioma and lung cancer patients, who have brought lawsuits against the asbestos industry. Often times lawyers for the victims argue the company who sold the asbestos-containing product, is strictly liable for the harm caused by it, because the benefit of the asbestos-containing product is outweighed by the harm of the cancer it caused in the person who used it. This is known in legal acumen in California, as the "Strict Liability Test". Additionally in California, a person who sick with mesothelioma often can have their case fast tracked, so that they are afforded an opportunity for a jury to hear the case, before the victim dies.
Many of the companies who sold asbestos containing products in the 1960's and 1970's have gone bankrupt, leaving behind asbestos settlement trusts to compensate victims. However, disturbingly, asbestos use is again on the rise. Recently, a U.S. government report showed an increase of over 25% in the use of asbestos, from 2009 to 2010, alarming lawyers representing the victims. "Every year, cancers caused by asbestos exposure claim the lives of thousands of Americans, whose deaths were entirely preventable. It is our firm's mission to fight on the memory of those we have lost, seeking justice and compensation on behalf of our clients.", said Asbestos Legal Center founder Michael Mandelbrot.
The Absestos Legal Center made news in August, 2011, when it committed $500,000 over the next 3 years to a mesothelioma medical research, relating to the treatment of veteran within the Greater Los Angeles VA Healthcare System.
Continue reading